Using NFC Tags to Improve Business
Views:2 Author:Site Editor Publish Time: 2018-07-31 Origin:Site
Near field communication, abbreviated NFC, is a form of contactless communication between devices like smartphones or tablets. NFC Sticker Tags are a smart and convenient solution for many everyday problems. And NFC tag plays an important roles in the society.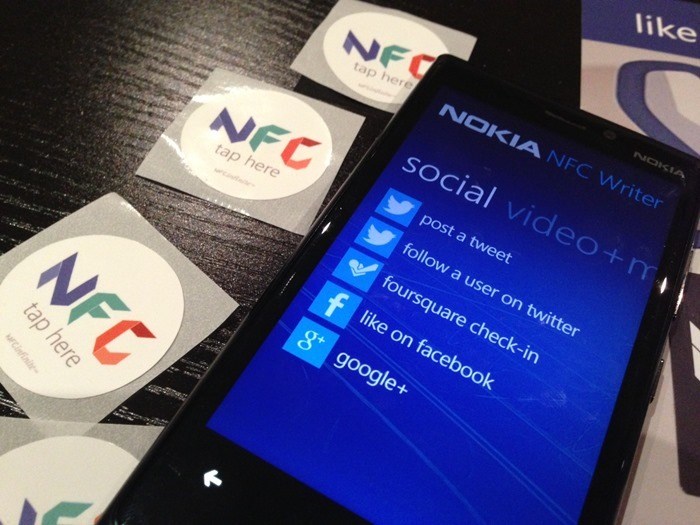 Their Benefits To Businesses Include:
1.Cheap Implementation: NFC readers don't have to be special devices, companies only need to use NFC-enabled mobile phones to read and write information. They don't need to develop custom hardware. NFC tags are also very cheap, and are easy to customize and more versatile than QR codes.
2.Great Customer Experience: NFC tags help companies simplify complex interactions. Whether users need to sign up, gain access, download apps, etc., they can get the experience by simply clicking on the NFC tag on their phone.
3.Faster Transactions: NFC tags help customers get relevant information quickly and complete the checkout process faster. The customers can collect reward points automatically and pre-load coupons and credit cards onto their NFC-enabled devices. The customer wait time is reduced even further because cashiers do not need to type in complex discounts or scan separate coupons.
4.Better Collection of Customer Data: NFC technology allows businesses to collect relevant customer data that allows them to understand the customers better.
5.Reaching Customers without changing their Lives: Increasing numbers of modern portable devices, including mobile phones, are NFC-enabled. Consumers will simply use their devices to engage in contactless commerce.
6.Improved Staff Communication: NFC Tags make it easy for managers to know where their employees are for smoother operations. The employees can use the tags to check in and record the times they spend both on the clock and on break.
How Safe Are NFC Tags?
The NFC device establishes a secure channel to encrypt sensitive information such as credit card numbers. Consumers using nfc-enabled mobile phones can enhance security by using passwords and installing anti-virus software. Encoding and locking NFC tags are two different processes. Although the tag can be re-encoded multiple times, once the tag is locked, the encoded data cannot be changed. This means that tags can be locked to protect the information they contain from unwanted changes. RFID tag will help small and large companies streamline their operations and increase customer satisfaction. Enterprises can use NFC tags anywhere because they don't require an internal power supply.
Both businesses and individuals benefit from near field communication technology. By integrating credit smart cards, subway tickets, and paper coupons into a single device, customers can complete this series of actions with NFC tags, and even exchange contact information via the wave of smartphones. Faster trading hours mean fewer queues and happier customers.
Regarding to the NFC sticker, please visit the SUNORIENT, and you can contact us by any time.