The RFID Voters' Card Sold to Nigeria
Views:305 Author:Site Editor Publish Time: 2018-03-27 Origin:Site
As a professional China RFID products manufacturer, we have exported various RFID cards to multiple countries. Among many clients of us, the RFID voter card for Nigeria is a typical customer case.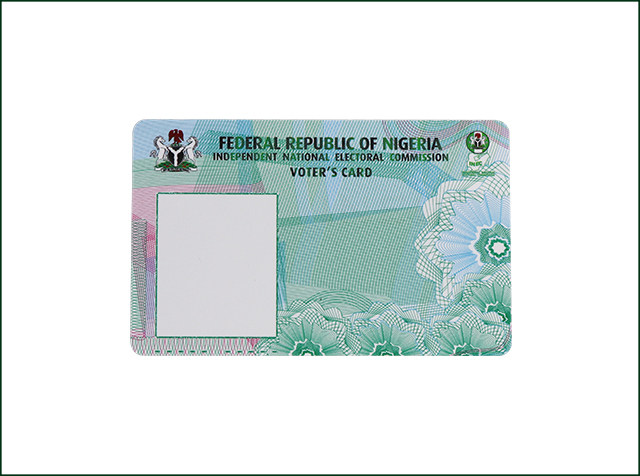 Nigeria was looking forward to having a fair and successful election in 2011. Erenow, there were a lot of work need to be done, not to mention the rush to get everything in place. One of the most important elements of this election involved the registration of eligible voters, not only to register them, but to identify and authenticate them. It is a enormous task that had fallen on the independent National Electoral Commission(INEC).
Ensuring 73 million voters can be identified and authenticated during polling will be a huge task if there is no proper and secured identification document. The INEC has decided to solve this with the issue of the voter card to all eligible voters. To achieve this objective, it needed an established, secured and reliable partner to manufacture the voter cards. So they contacted almost all the RFID card manufacturers in China with the qualified factors which includes Sunorient.
Sunorient proposed the use of the technologically advance plastic smart ID card with smart chip embedded in it for this purpose. This card has a smart card based voter identification to ensure each RFID card has a vote identification to ensure each smart card has a unique identification. It can stores voter information such as bio-data, biometrics and facial image. All these coupled with the technology in this RFID smart ID card provides adequate security features to reduce vulnerability to counterfeiting. This voter card would be the best document to use for identifying and authenticating the voters during the election.
This is a huge mission to Sunorient and some of the technology such as bio-data, biometrics and facial were the most advanced technology in the world, and it requires us to make sure we realize all of them in one RFID smart card successfully. After 8 meetings with our technical team and over 10 days and nights hard working, we made it and show to the INEC team.
After selecting thousands of quotation sheets and emails, negotiated with hundreds of RFID card manufacturers, the INEC decided to come to China and meet Sunorient for final confirmation and audition. The INEC made a thorough research into potential manufactures for the voter card as more than 100 different smart card manufacturers were inspected. Through their rigorous selection process and after much scrutiny, the INEC finally settled on Sunorient.
However before the official signing of the partnership, the INEC would still need to inspect the smart card manufacturing process on site. For this, the INEC invited the Nigeria's vice president to accompany them to pay visit to Sunorient In March 2011. During this trip, Sunorient fully convinced the delegation that her extensive and the reliability, would make her the best choice in this RFID smart ID card case.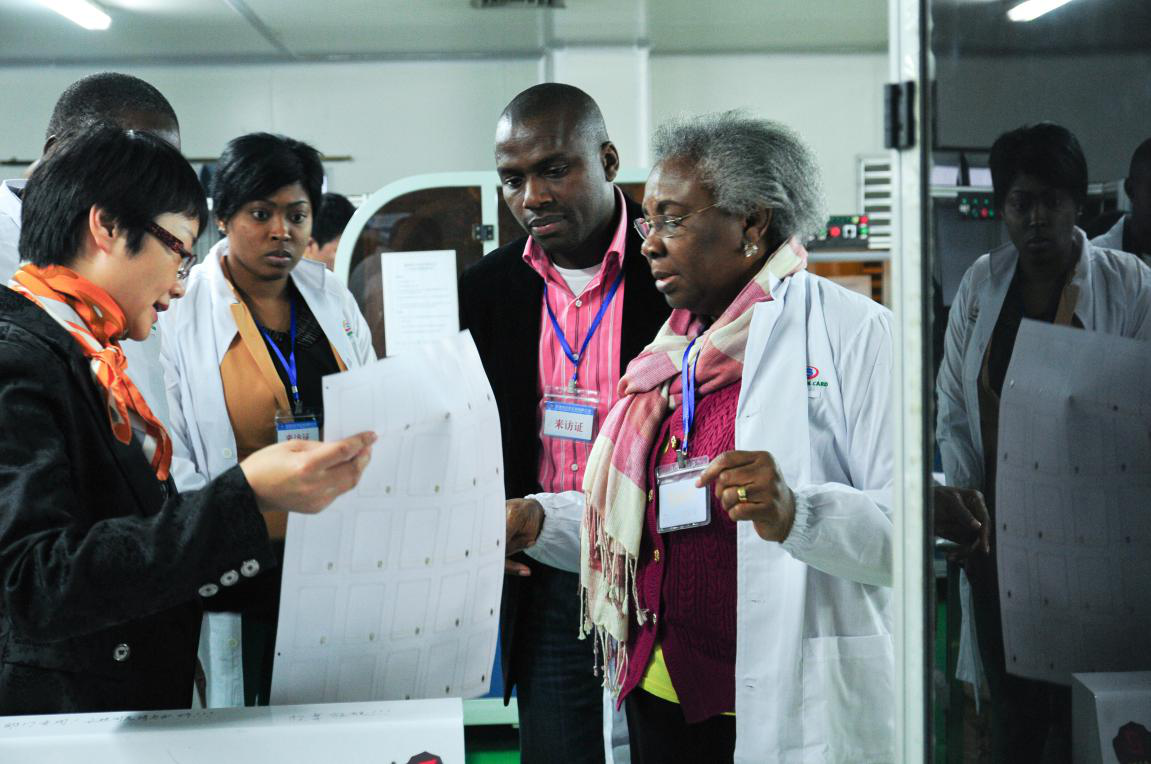 At the end of the tour, the INEC gave a favourable review of Sunorient during the on site presentation and the partnership was sealed. Before the delegation left the site, they were happy to take a picture with all the top management members of Sunorient, to remember great moment.
From 2011 till 2013, Sunorient supplied 86 million RFID voter cards for a total value of 260 million yuan.