The RFID Tag Guarantees Student's Safety
Views:0 Author:Site Editor Publish Time: 2018-06-07 Origin:Site
The RFID tag give some benefits in many ways. And the now the RFID tag can help students to protect the safe.
The two types of RFID tags are Passive Tags and Active Tags. Passive Tags have no internal power supply, they emit a radio frequency signal only in response to a cue from a transponder. Active Tags are internally powered, they emit a continuous radio frequency signal. Active Tags can be read from distances of up to several meters. Passive Tags have a lower range from a few centimeters to a few meters. Depending on your requirements, RFID may work for your needs.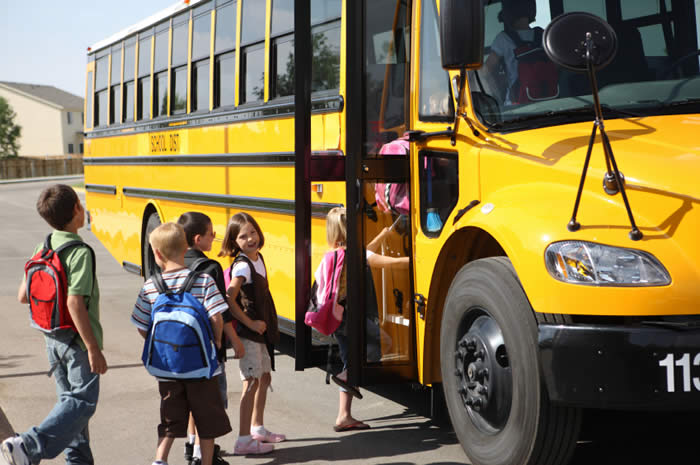 Student Tracking
Students, guardians, teachers and school authoritative can partake together through school management software those aides in the well being of the children.
Borrowing from our RFID Personnel Tracking system, we can explore a way to enable parents or the school to receive an instant SMS alert when the school bus arrives at the school location. Student tracking allows parents to have peace of mind.
Automated Passenger Headcount
For example, each student can be outfitted with a high frequency thin RFID Card that can be scanned by a Short Range RFID (interrogator) Reader. The tag exchanges data with the reader wirelessly. The RFID reader is comprised of an antenna, transceiver, processor, power supply and an interface that is connected to a host computer at the school—and the battery does not need to be replaced. Passive tags can be embedded in the school bag of each student, when the student enters or departs the bus, the date, time and location can be transmitted to the schools database. Bus drivers will not have to do a manual headcount before departing to and from school.
Vehicle Tracking and Maintenance
Our RFID Asset Tracking System is used in other industries such as logistics, and our real-time tracking abilities may be applied to school bus vehicles as they travel throughout their pickup points. In cases of emergency, being able to immediately locate school buses means the greater possibility of safety.
If you have any question for the RFID tag, you can visit our website for Sunorient or contact us.