The NFC tag in the business
Views:0 Author:Site Editor Publish Time: 2018-06-13 Origin:Site
In recent years, NFC tags have appeared in our lives, like the payment,management, traffic,clothing,advertising and so on. NFC technology offers many advantages for consumers and businesses. The following are three reasons merchants should introduce NFC to their businesses: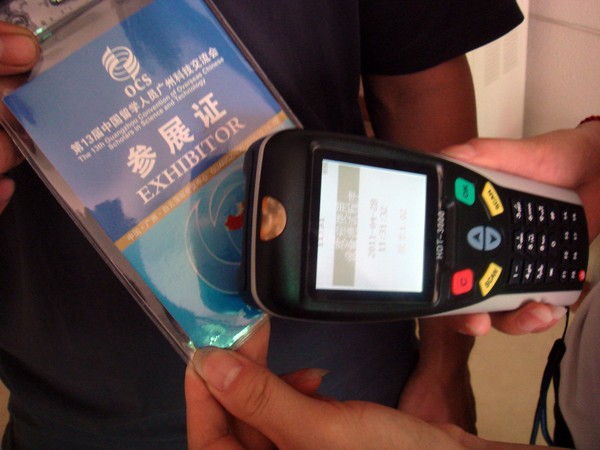 Improved sales
NFC helps speed up checkout lines, increasing customer satisfaction with a business. Client happiness isn't the only element that will be improved, however. Employees may also see a rise in sales. Workers can process transactions more quickly with NFC, enabling companies to increase daily profits.
The NFC chip technology may also attract new customers who were unhappy with their experiences with other businesses and are looking for an alternative. Consumers may be willing to spend additional time on the sales floor, gathering up more items for purchase, knowing?their wait time will be shorter and their transaction will be easier.
Staff Communication
NFC tags allows employees to check in at their current locations and record time spent on the clock and time spent on break. Knowing where employees are is important for a manager to keep the store operating smoothly. As employees move on to new tasks, they can update what they've finished and where they're at.

Real Time Updates
Real time updates are vital in the fast paced business world. Tracking employees and reading updated notes from staff or managers can occur through the use of NFC. Managers can track employees instantly to provide more efficient scheduling throughout the day. If a customer needs help, all a manager has to do is wave her smartphone over an NFC tag with the relevant information to check who is in the department and free to help the customer.
Whether you work at a large corporation, run a small business, or fund a non-profit organization, NFC technology has several benefits that can help you with time management, employee tracking, and customer satisfaction. As the technology grows, more merchants will find themselves moving toward NFC technology for completing their transactions.
Regarding for the NFC sticker , it can change the shape to suitable for our life,like the inlay & label , anti-metal NFC tag. And in the future, there are some styles NFC tag come to our life. And our sunorient as the leader of manufacture, you have any question or requirement, please contact us.