NFC Tags for New Business and Consumer Applications
Views:0 Author:Site Editor Publish Time: 2018-07-17 Origin:Site
The terms NFC Tag, NFC Chip and NFC Sticker are often used interchangeably. Though someone familiar with NFC may understand what you mean by using these terms, it is important to note that NFC tags, chips and stickers are not one in the same. When discussing near field communication (NFC) it is important to adopt the correct terminology to ensure clarity when ordering NFC products.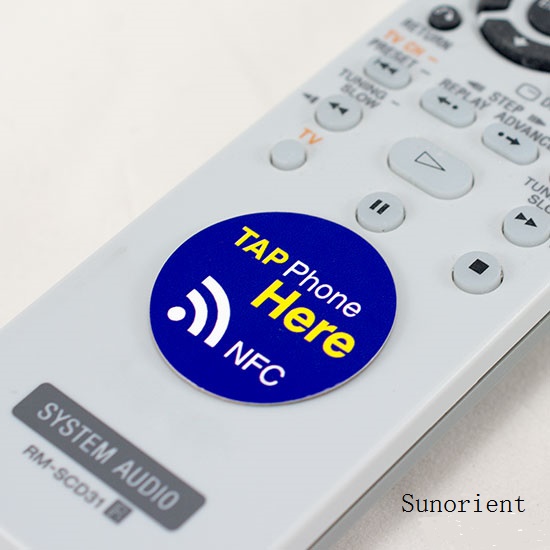 Near Field Communication is a short-range, high-frequency (13.56 MHz) RFID technology designed to enable the exchange of information between two NFC-enabled devices, such as mobile phones. In 2004, Nokia, Philips and Sony founded the NFC Forum to ensure interoperability among NFC devices and promote the technology for applications such as access control, cashless payments and transit ticketing. They also envisioned that consumers would someday use NFC-enabled mobile phones to share telephone numbers, photos and MP3 files.
But they did not anticipate that vineyards would use NFC-enabled smartphones to improve productivity. Or that shoppers would use their NFC phones in retail stores to learn about products and availability. Or the many other NFC-based business and consumer applications companies are adopting—from improving patient care to marketing products. Other NFC applications include tracking assets and inspecting and maintaining equipment in industrial environments.
Several factors have led to the emergence of new applications. One is that an NFC tag—which can function as a passive tag or a reader, depending on the application—is present in the majority of mobile smartphones. In addition, RFID providers have developed NFC readers for PCs, laptops and other devices that accept USB peripherals.
In the future, there will be more and more applications of NFC tags and RFID tags in our life. And like other RFID tags have been used, such as RFID animal tag, anti-metal tag, plant tag and so on.