NFC Sticker Application in the Future
Views:1 Author:Site Editor Publish Time: 2018-07-24 Origin:Site
NFC sticker has more promising future, like Augmented Shopping Experience,More Tech Companies Are Getting On Board, View Public Transit Card Info and so on.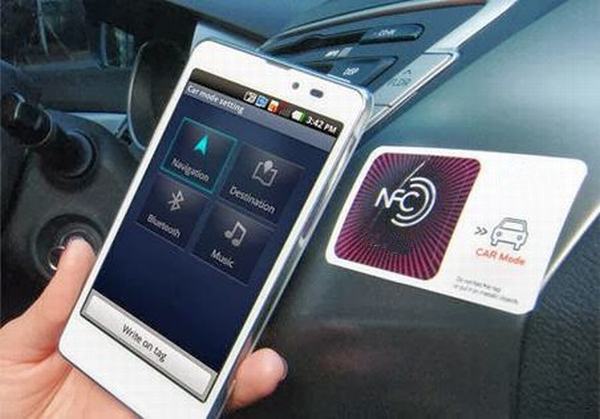 1. NFC Tools and NFC Tasks
NFC tools let you read, write and program the task not only on NFC tags but also other RFID compatible chips. It offers exclusive features like profile management. NFC Tools is an intuitive and simple app that record standard information on the tags that is compatible with all NFC devices.
NFC Tasks is an additional application of NFC Tools. You can record the task in NFC Tools and execute them on NFC Tasks. Execution of NFC Tasks needs a lot of privileges than the simple use of NFC on a smartphone.
3. Smart NFC
Automate your tasks using NFC. Smart NFC is an easy, fully loaded and best NFC app you have ever used. The app has an amazing UI and UX that simplify the reading, writing, and detection of NFC related tasks. NFC tags also help in promoting and advertising your product. To automate the tasks, you all need to do is open an URL at tap of the phone, change your phone setting when you keep the phone on the desk, open the app, generate tasks, and manage the Wi-Fi network effectively.
More effective healthcare
NFC has implications for the healthcare sector too. It could make it easier for patients to check in for examinations, renew prescriptions and pay for services and products, all through their phones.
NFC tags could also be embedded into patients' charts meaning that doctors and nurses could quickly see what procedures are due and what has been completed, along with a patient's prescriptions and medical history to help them administer the appropriate medicine and care.
There are currently trials taking place where diagnostic tags are affixed directly to the patient's skin and monitor a range of things including temperature, glucose levels and other health information, all of which can be accessed by a doctor so that they can make a quicker diagnosis and administer more effective medications.
Sunorient as the leader of manufacture, we also provide other RFID tags, like animal tag, smart card, anti-metal tag and so on. About more news , please visit our website.