NFC Fragile Tag Application
Views:2 Author:Site Editor Publish Time: 2018-07-18 Origin:Site
NFC tag is becoming more and more popular, so the NFC technology introduced the fragile tag.Fragile tag is specially designed for product traceability and anti-counterfeit, such as alcohol, tobacco, health care products, cosmetics and auto parts. It not only achieves the effect of " Easy Shredding", but also makes special materials, packaging design and manufacturing combined with the features of RFID technology and paper security labels.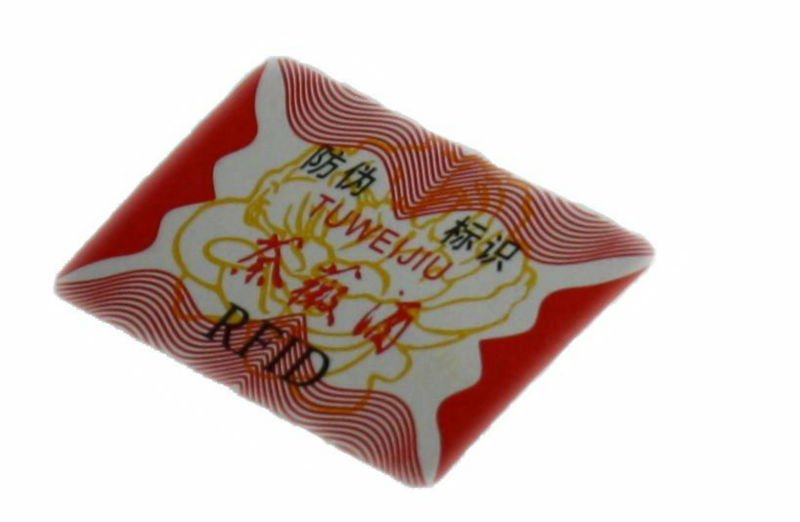 There are four points application for NFC fragile sticker
Widely used for cover bottle seal like electric meter, water meter, to avoid people steal power free charge and lost money, security authorization tracking, other one for metal cabinet box seal supervision management purpose
Vehicle car automatic parking Lot, electronic toll collection of high speed way, Certification license card ticket, environmental license automatic parking lot, to control traffic,speeding violation identification,vehicle annual inspection
Logistics supply chain,digital warehouse management,value-added security traceability,bags and suitcase, warehouse stock, container,goods shelf, pallet, equipment, assets, communication equipment, medical device and clothing management etc.
NFC wearable products, electronic toys, Game Toy & Arts, home entertainment application, wearable smart application and insert application, other dangerous and safety items identification like drugs,medicine cosmetics,food,tobacco,wine,alcohol liquor and drinking. accessories and other spare parts or items as well as some embedded applications for security and trace-ability.
Regarding to the NFC tag , you can consult us by any time. For other product , animal tag , wristband, anti-metal tag.We also produce them.