How Do NFC Stickers Work
Views:0 Author:Site Editor Publish Time: 2018-07-12 Origin:Site
China NFC sticker allows wireless communication between two electronic devices that are close to each other. Writeable NFC tags can be very small and unpowered as the reading device can generate a Radio Frequency (RF) field that can power the tag.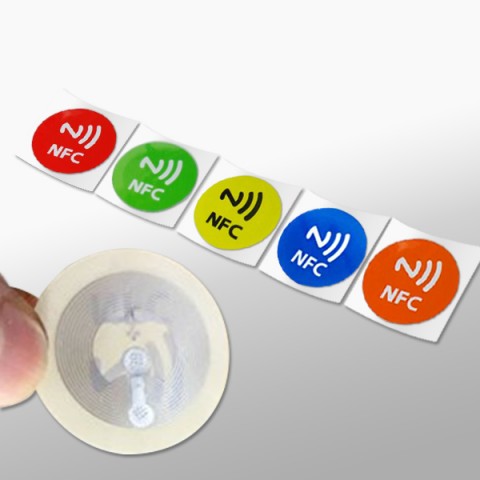 NFC tags in education
Schools and universities can use NFC tags to supply students with special "hidden" information. One great example for an educational use of NFC is the Central College Nottingham in the UK. On its campus, many NFC touch points are placed close to different objects to make it easier for foreign language students to learn English. Once they tap their phone on one of the touch points, they receive a name and a description. The college used QR codes before, but say that, due to the requirement of a QR scanning app, students hardly scanned them. Although it makes a lot of sense to use NFC tags in education, I admit that using them to learn a new language in your spare time does not really make sense. The traditional approach with Post-Its is much more convenient, to be honest.
Start Tasker tasks
There are some things that you do on your phone that could do with "shortcuts", such as calling a friend or family member, opening your camera quickly so you don't miss a great shot, or opening your favorite apps. Sunorient has created a way to make those common tasks quicker using NFC. They are physical buttons attached to your device near the NFC chip. When pressed, they activate a custom NFC task, which you can set using their app.
Lock and unlock your door
Smart home technology has become a huge trend (think Nest) but, until now, many solutions are still quite pricey and need a rather complex installation. The smart door lock 'Lockitron' is one of the more affordable home automation systems. Besides being able to lock and unlock your door with an NFC tag or device you can also control the lock with your smartphone from anywhere in the world. How's that possible. Lockitron is connected to your home Wi-Fi. It also offers more features such as giving guest access to friends or getting notifications if a family member enters the house.
Control NFC devices with a ring
Getting tired of using your NFC enabled phone to control NFC compatible devices. Simply show them your finger! The Kick starter project  'NFC Ring' comes with two NFC inlays to store data or control other devices like the smart door lock Lockitron. One of the inlays is supposed to be for more sensible data or commands, like unlocking your door or phone, and the other one for more public data .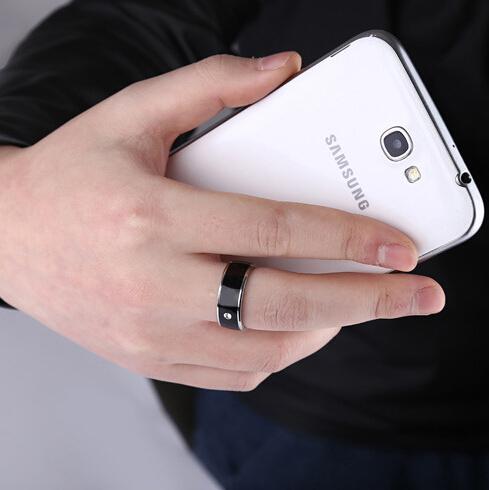 And there are more application for RFID NFC sticker tag. And we are the leading manufacture of RFID products, we have the more RFID tags, animal tag, RFID wristband,plant tag, anti-metal tag and so on.