Four Advantages for Application RFID NFC Sticker
Views:0 Author:Site Editor Publish Time: 2018-07-16 Origin:Site
The NFC sticker is a passive device with no power of its own. Accordingly whenone is used, the users touches an NFC enabled device onto the tag. The technology is able to wireless-ly picking up information from a RFID tag which can be embedded onto most object. Fast and reliable. RFID has helped to rise up our productivity.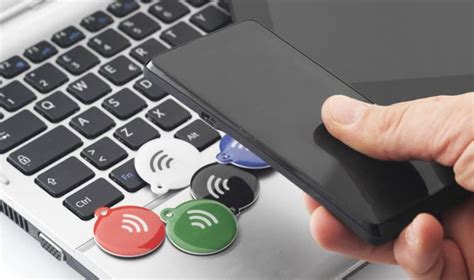 Get into " Driving Mode"
A smartphone can be a great companion when going driving as it allows you to juggle navigation, music, and hands-free calls. But it can sometimes be a bit of a hassle to set each service up when you first get into the car.

Instead of manually setting them up each time you get in the car, you can use Trigger to set up multiple stacked actions on an NFC tag. Stacked actions allow you to program multiple actions to happen simultaneously when you tap the tag.
Save battery while being in the subway
Travelling in the subway mostly means that your phone is having a hard time looking for a cell signal which drains battery power. To prevent that, stick a tag somewhere at the stations you mostly use to get to work or on your bag (less weird) and let it turn on/off flight mode.
On the bedside table – to fall asleep and to finally wake up in time
To sleep
Obviously, you don't want to be waken up in the middle of the night. That is why you mute your phone or put it in flight mode every time you go to bed. Let a tag do that for you with just a tap. Do you own a dock for your phone? Let the tag launch a nightstand app to have a dimmed clock and other content displayed.
To wake up
Get out of bed in time by forcing yourself to go to the bathroom and scan a tag in order to stop your alarm. Isn't that a great idea! Try the app Puzzle Alarm Clock which features include NFC.
Regarding to the China RFID NFC sticker , you can consult by any time. And there are other products like animal tag , wristband, smart card and RFID tag, we also produce them. Welcome to visit our factory and Sunorient.